Talk about inventive. I never knew rope could look so good. This is a rug hand knotted/crocheted by Ladies and Gentleman Studios Design. It was made by Jean, you can see here in one of the photos.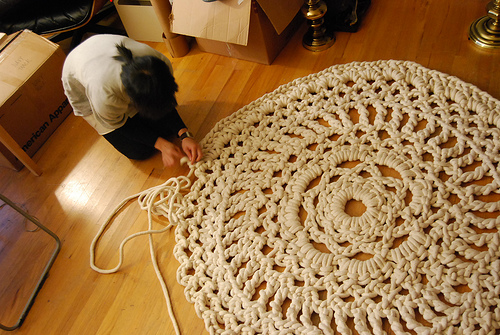 I was completely inspired by this and have already purchased some cotton rope. I love the idea and really want to make my own doily rug. I am going to put up a tutorial and share as soon as I get my rope and start experimenting.
What a Fantastic idea!
Here is the link to their site!